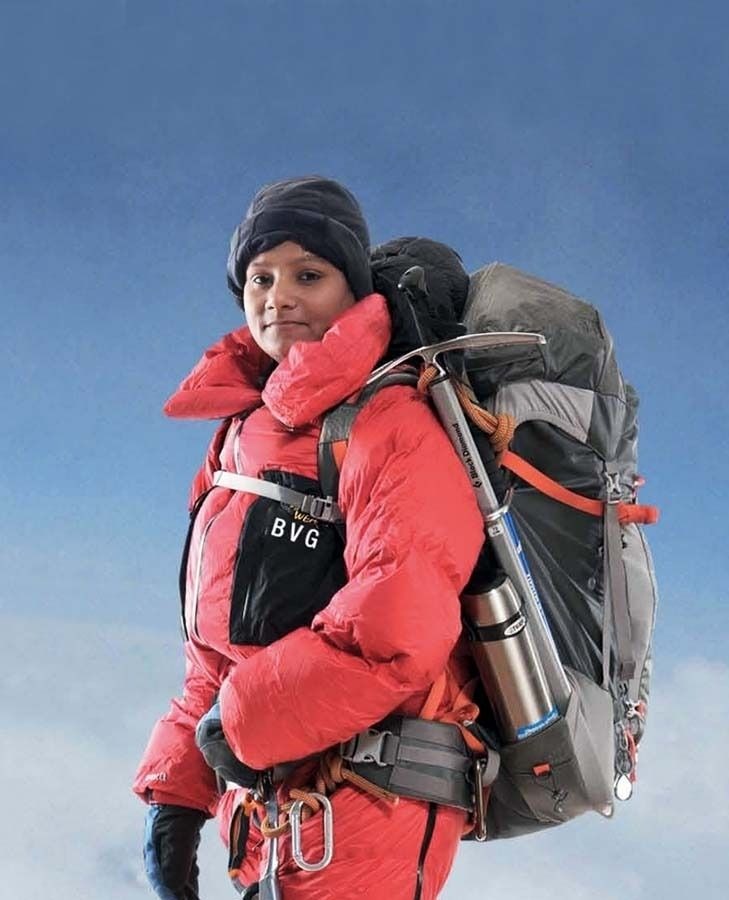 When your determination changes, everything will begin to move in the direction you desire. The moment you resolve to be victorious, every nerve and fiber in your being will immediately orient itself toward your success. – Daisaku Ikeda
Arunima Sinha is the first female amputee to climb Mount Everest a victory she achieved on May 21st, 2013. She lost one of her legs in a horrific incident, when she was thrown off the moving train for resisting a chain-snatching attempt by gangsters in 2011. After spending 4 months in hospital and getting discharged with a prosthetic leg, while recovering she decided to become a mountaineer and scale the highest peaks in the world.
She climbed Mount Everest, Mount Kilimanjaro, Mount Elbrus.. and the list goes on!! She also became the World's first woman amputee to climb the highest peak of Antarctica. Her never giving up spirit and courage is inspirational.
There is an old English proverb – "Where there's a will, there's a way" and Arunima Sinha is a living example of that before us.
We all encounter challenging times in our life but what matters most is how we keep moving ahead in direction of our goals while keeping ourselves strong!