Storytelling for Leadership
"I've learned that people will forget what you said, people will forget what you did, but people will never forget how you made them feel." – Maya Angelou, poet and civil rights activist
All great leaders are good readers & great storytellers. An immersive, interactive & highly engaging workshop for leaders on business storytelling that empowers them to craft & deliver compelling narratives to inspire, inform & illuminate their teams. Leadership storytelling is a powerful tool that enables leaders to lead authentically & establish an emotional connect with their teams.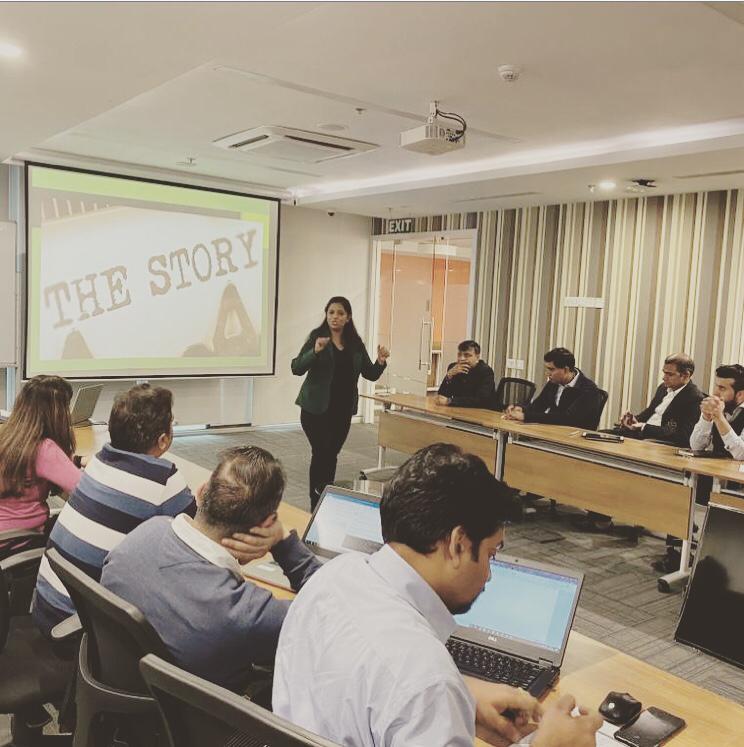 Leadership storytelling workshop will include:
• Understanding the power of storytelling in business context
• Structure the high-stake business presentations based on business storytelling framework
• Leading with Heart – Connecting with emotions, empathy & ethos
• Building an organizational culture – walk the talk through power of stories
• Inclusive Leadership – Empowering teams
Book your Storytelling for Leadership
Workshop Today
*We'd Love To Hear From You.