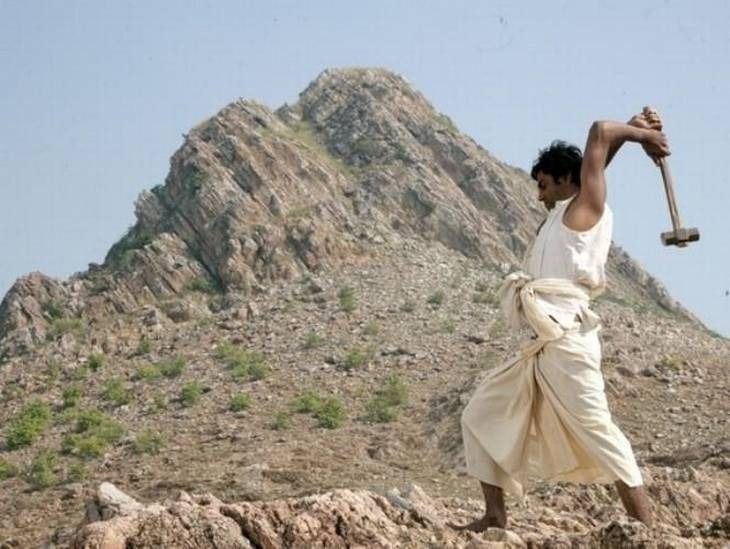 The man who broke the mountain alone.
Dashrath Manjhi, also known as the Mountain Man, was a labourer in Gehlaur village, near Gaya in Bihar, India. When his wife died in 1959 due to injury caused by falling from a mountain, he decided to carve a path of 110 m long, 9.1 m wide and 7.7 m deep through a ridge of hills using only a hammer and chisel.
People laughed & made fun of him thinking how a man alone can break a mountain but he relentlessly kept working towards his goal for 22 years!
He was not equipped with JCB or other construction machines nor did he have support of other people in his village. In fact, villagers thought he was crazy but he kept striving hard to achieve his dream. He gave 22 years of his life to his village to carve a path through a mountain. This man never gave up, never backed out!
When things are not working for us, we try hard but still if they don't work out – we give up. When life pulls you down think like Manjhi and be crazy enough to keep bouncing back with full force to break the mountain in front of us.
As Steve Jobs quoted – "Here's to the crazy ones, the misfits, the rebels, the troublemakers, the round pegs in the square holes..because the ones who are crazy enough to think that they can change the world, are the ones who do. " Be crazy enough to follow your passion, crazy enough to do what you want to do & crazy enough never to back out!
Golden nuggets from the life of Manjhi:
🎯 Courage, conviction & confidence to fulfil your goal
🎯 Never give up
🎯 If you think you can, you can – Believe in yourself
What are you doing to break the mountain in front of you?